Welcome back to Letters From Lockdown, we're back to our usual format this week albeit slightly late! This week we welcome baker Ben, be sure to head over to our instagram to find out what he's up to.
But before we get to Ben's letter, we wanted to take the opportunity to send a massive thank you to everyone who contributed to or shared our recent Loaves For Leeds fundraiser. We are incredibly happy to share that we raised a whopping £2470 through the crowdfunder! The final total will also include an additional £131, to date, from our lovely bread subscribers who generously donated their subscriptions to the fundraiser. We will be continuing to bake charity loaves for as long as we are able, and are currently exploring ways in which we can incorporate the charity bake into a more permanent feature of what we do.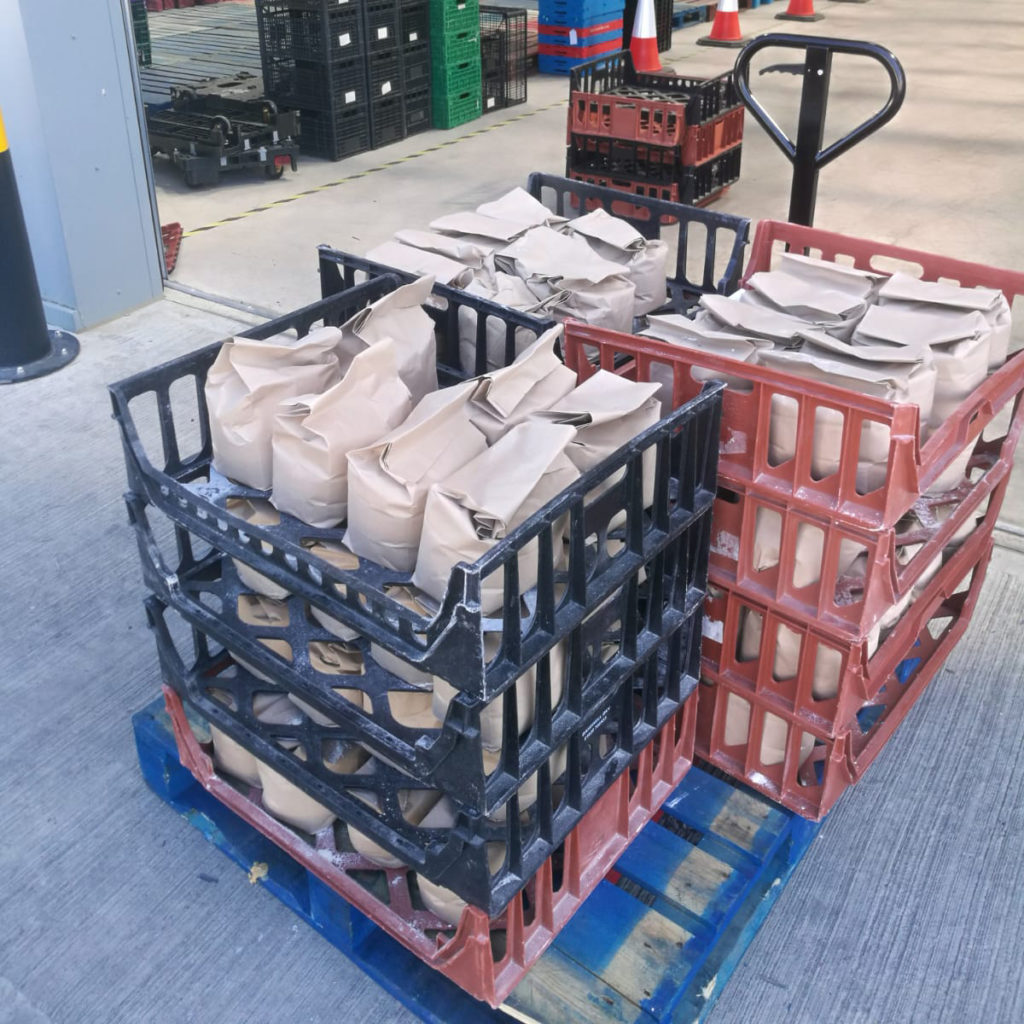 In addition, thanks to a very generous donation from Grands Moulins De Paris, we were also able to send 500 2kg bags of flour to the following organisations to distribute to their networks – Leeds City Council emergency food packages for the vulnerable, Rainbow Junction and PAFRAS.
Oh and don't forget, we are now offering a limited Click & Collect service via our online shop. Order online up and collect from the bakery during your chosen time slot on Thursday, Friday or Saturday. Orders for the following week will go live on the online shop every Saturday afternoon and you can order until 9am on the day you wish to collect.

Please note that the bakery shop is NOT open so please don't just turned up hoping you can grab a loaf, there will be no bread available unless you have ordered and paid online in advance. We don't want you to be disappointed!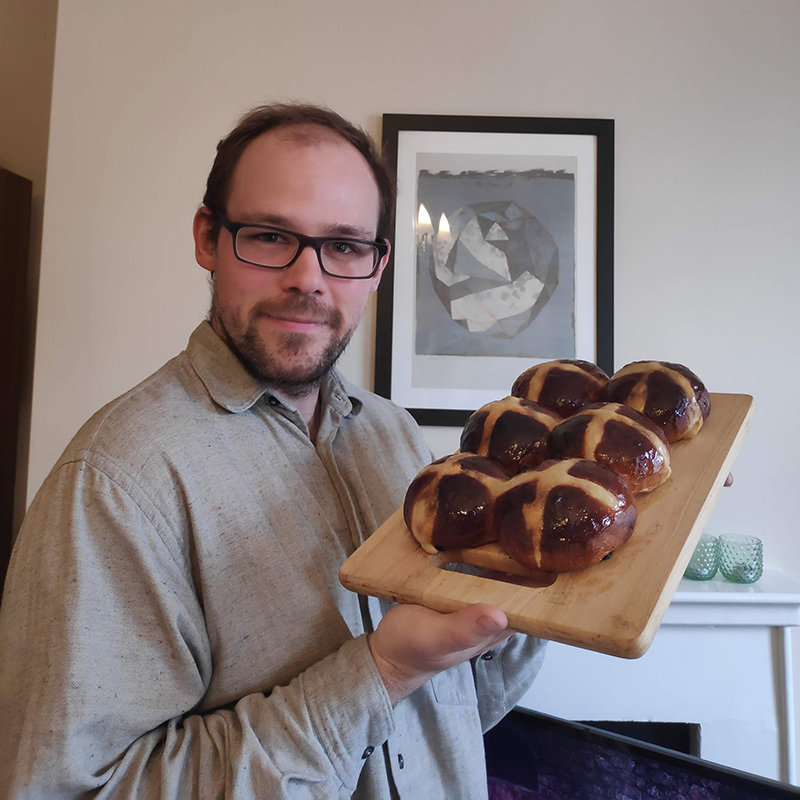 "Hello. Ben here, I am one of the bakers at the Leeds Bread Co-op (LBC) and I also head up the baking workshops there. I have worked on and off at LBC for 5 years but started out as a volunteer. I arrived into baking after taking an interest in bread from a sociological point of view as a subject for making art at uni. (Seriously though check it out, bread is largely responsible for human civilization and is one of the last remaining trans-cultural artifacts). When I am not musing about the importance of bread or knocking a few hundred loaves out at the bakery, you can usually find me going for walks in the country with my gorge partner, making community engaged art for Bradford Theatre in the Mill or playing rugby for the Leeds Hunters.
At the beginning of lockdown LBC came to the courageous decision to close its doors and furlough most of its staff. With plenty of time on my hands I decided to create the lockdown loaf, a free weekly online baking class, passing on professional level knowledge to home bakers (my girlfriend described it as useful and funny, so check it out). I have also been fermenting some peculiar things like hibiscus and plums and lending a hand with the brilliant team down at Meanwood valley urban farm, who are doing amazing things in the community.
During these tremendously odd times it's been really difficult to find purpose in myself so I was delighted when the members at the bakery arranged for us to do some charity baking. It's given me so much joy over the last few weeks. When we were consulted on the bakery's closure, finding a way to make our bread available to the most in need in our community was a key consideration. I know it's not the done thing to pat oneself on the back, but I am really proud of the members group at LBC for taking the time to prioritise the health and safety of our staff and customers by closing. I've heard a lot spoken about the bravery of those that chose to stay in business during lockdown (as there should be) but I've not heard much of the bravery of those that chose safety first by closing and then found an alternative way to provide 'essentials' to everybody in our community. Sadly as a result we are facing an uphill struggle to regain the customers we lost to bakeries that chose to continue business during lockdown. A big thank you to those who have said they are excited about our return to business this week.
And finally. I know some of you have found some joy in sourdough baking during lockdown so I wanted to share this. In a time of deep uncertainty, political mistrust and social isolation, bread making with its sensory, slow and intimate processes has the ability to give us back a hint of agency. It can help us feel connected to others at a time when this is sorely needed and it roots us indisputably in a reality at the very least for a little while. Keep on baking!"