To our dear and valued customers and community, we want you to know how grateful we are to everyone who has been supporting us as we attempt to reopen. Truly, we thank you from the very bottom of our hearts.
For this week's letter from lockdown, we welcome back Keren.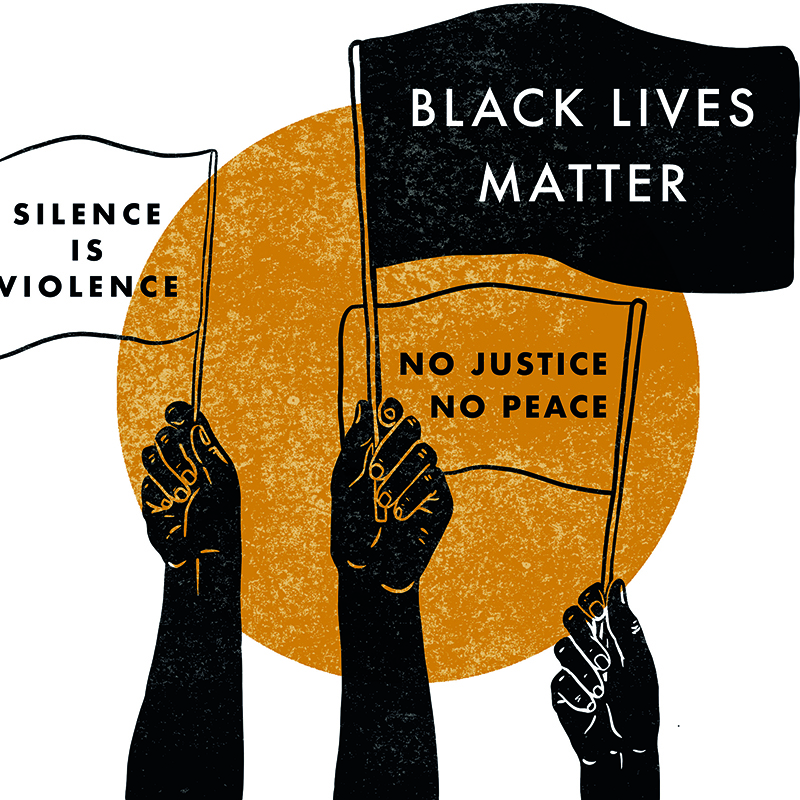 With thanks to Rosanna Morris for her downloadable PDF of images,
available to print and use for protest via rosannamorris.com
"It is Monday and there is a lot to do and I'm feeling a bit overwhelmed, yet motivated. 
Yesterday I joined the online protest led by Black Lives Matter Leeds and then spent the evening watching 13th with some of my housemates. I went to bed with my head and heart full, as I have every night this week. It's not new information, but it's being absorbed differently, deeper, more layers of realisation, more understanding about my responsibility to ACT.
Earlier today I met with the other five members of Leeds Bread Co-op, on the online platform that we meet on every week. We were meeting to talk about our first week of being open again, in an albeit small way, to see how we did financially, to see if we broke even or met our hopeful targets, to work out the next steps of trying to put one foot in front of the other back to some sort of recovery. But today we also had another big conversation to have, or, at the very least, to start.
How can we as an organisation be a better ally going forward to Black people?
Everyone on the call has been deeply moved and challenged by the actions of the last few weeks and we all feel keenly the need to respond, to show our solidarity, to express our support, to help make change happen. And most importantly, we don't want it to be a social media exercise, to express solidarity one day, only to get on with business as usual the next.
We are a workers co-op and sometimes we take more time than businesses with one director to agree a way forward, to make snap decisions, to know how to speak about something highly sensitive, to know what language we are all comfortable using. But we urgently want to have these conversations and respond with actively anti-racist action.
There is a lot that we can do better, there is a lot we can change and will change. We will do our best to share those changes publicly, if nothing else to be part of the conversation about what small, community-minded businesses can do differently, but even if you don't hear from us we are working on it. I hope it is fair to say that we are feeling apologetic that this action is coming now and not in the years gone by, we surely did not fully understand what it might look like to act and continue to act and act again.
A smaller group of us will meet this week to work out a way to start this, to identify parts of our work that need to change, to scrutinise our recruitment procedures, and our social media messages and the image we put out of our business and much more. We will also look around us to our partners, customers, other businesses who have become our friends over the years and hope to share conversations about how to do things better. If you would like to be part of this conversation drop me an e-mail at keren@leedsbread.coop and let's see where we can go. We actively seek conversation that will hold us accountable as an organisation.
It's a really challenging time for us as a business…, we don't know how it will look in the next few months, but it will surely be more aware, more active in it's solidarity with Black people, and be clear in it's need to express anti-racism."